Disregard.
I took care off a little project tonight while I'm waiting on parts for the rebuild. I figured out another way I could mount the power steering cooler. I used another bracket off the stock line, flattened it, cut off the extra length and drilled a new hole. Then it was just a PITA mounting everything. Actually it started when I tried to take the bolt out of the hole I wanted to use (it had a welded-on nut behind it) and the bolt stripped and wouldn't come out. I ended up cutting off the head and using a punch to get it out, but it ripped off the nut, so I had to use another one anyway. No biggie. Now I just need to get some hose clamps that fit, although all the connections are pretty tight as it is. I need to know they're tightened down though.
Here you can kinda see that bracket...
I dropped it when I was trying to mount it and it dented the end, ARGH! But maybe it helps since it's so close to another part of the subframe haha.
I had to cut the line from the steering rack to get it to work...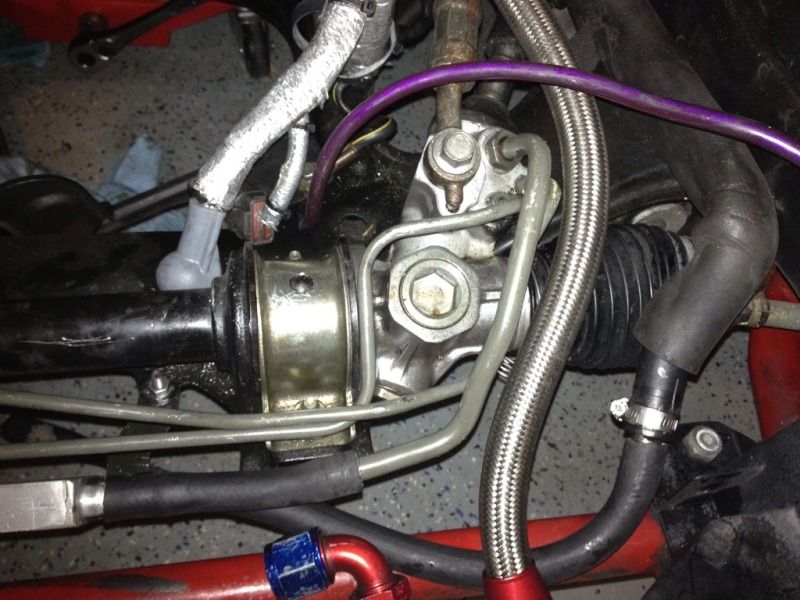 And here I used a stainless steel reducer coupler from McMaster Carr...
And this is what it looks like overall...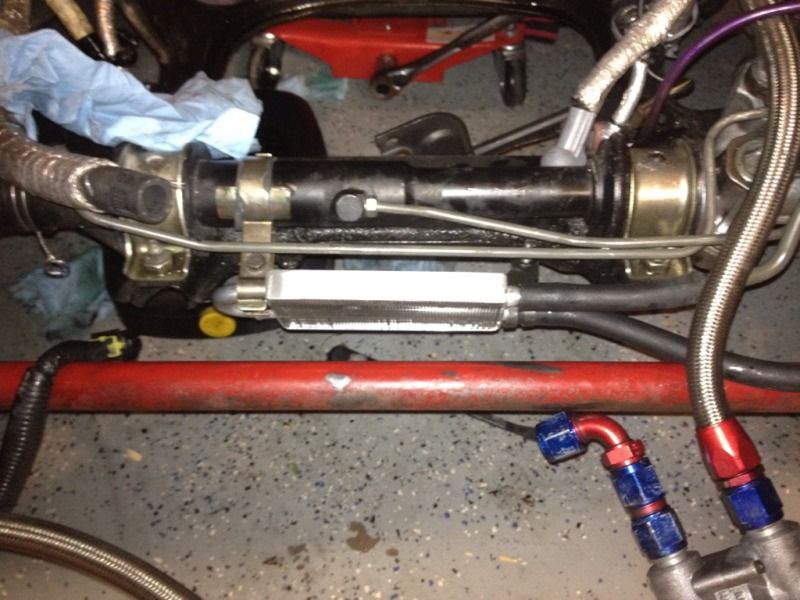 And this is proof that the little fins are sharp...