Hello rotary car club. I have a 1997 s14 race car for sale or trade. I am asking $25,000 or would prefer to trade for an FD RX7. I want a car with suspension tuning before engine modifications, something I can autocross. Also if you don't like my price just move on, and have a nice day. This car is nor for everyone.
First and foremost my car is a RACE car. Being a race car it has scuffs, stone chips, and is not a daily driver. With that being said it has very, very nice original paint (the pictures will tell all). My car also has a clean and clear title, I do drive it on the street sometimes. The worst part of the car is the hood, it has seen 4 different engine set-ups (two of them were ducted v-mounts). A hood can be had for $600, so to me this is a non issue given the rest of the car.
This car was built for NASA ST1/2. This car was built by my shop Defined Autoworks. The front end was made into a tube frame front, which stiffened the car a ton and made accessibility to the engine much easier. The cage and tube front are all TIG welded and pass NASA and SCCA tech. I got my NASA race license in this car, and have plenty of seat time in it. The car weighs 2630lbs ready to go. This car is turn key and ready to go. My asking price is right in line with a car of this type of build. I have 600 hours just in the last line of upgrades to the chassis.
Here is the build thread, if you are interested I encourage you to look through the entire thing.
http://nissanroadracing.com/showthread.php?t=3312
Chassis:
TIG welded roll cage per NASA rules
TIG welded tube frame front end
AME TM-02 18x10.5/9.5 +22
BF Goodrich R1 275/35/18 x4
KAAZ 2 way diff
Racing Gear coilovers ( $3500, built by showa, very rare in the states)
Swift springs 10kg front 8kg rear
Tanabe front tension rods
Moon Face Racing super lap outer tie rods
Moog inner tie rods
Moog ball joints
Solid steering rack bushings
De-powered steering rack (done correctly by being disassembled, and modified)
Kazama RUCA
Kazama rear traction rods
Tanabe rear toe rods
New hubs on all 4 corners
ARP extended wheel studs
Polly rear subframe bushings
Rear subframe spacers
Polly diff bushings
CTS-V Brembo brakes (all 4 corners)
Tilton Nascar hang pedals with balance bar (bias adjustable)
AP Racing master cylinders
CV reservoirs
350z Brembo front rotors (all 4 corners)
SS brake lines
Hawk HP pads
Stri Gauges (oil temp, oil pres, water temp, fuel pres)
Sparco sued steering wheel
Bride fia spec seat (real Bride not a fake)
Lizard skin fire proof coating on inside
SPA fire system
G-force harnesses
Custom aluminum fuel lines from tank to fire wall
Denso supra tt pump
Lexan quarter windows
Custom ballast box in rear
Painless wiring
Moroso switches
Mill spec harness for front end wiring
Cage and front is painted with base clear coat paint
Phillips HID's
Rocket Bunny wing (unpainted currently)
Odyssey battery
Tech required kill switch
Custom race alignment (specs will be provided to buyer)
Engine:
2002 camaro ss ls1 (30k miles when pulled)
T56 6 speed
Hurst shifter
Custom drive shaft from driveline 1 using spicer joints
LS6 intake
Ported stock TB
Under drive main pulley
ARP main pulley bolt
LS7 lifters
LS6 valve springs
ASA gmpp camshaft
Canton road race oil pan
Hooker 1-7/8 long tube swap headers
MSD plug wires with boot covers
Exedy clutch
All new oem gaskets replaced with cam/ lifter swap
Tuned at Dyno Tune Motorsports (dyno chart below)
C&R Nascar super speedway radiator (from Joe Gibbs race team)
Setrab/C&R oil cooler 28x18x1.25 (also from Joe Gibbs race team)
SPAL fan
321 Stainless boom tube exhaust
Oil filter relocation with Wix race filter
Aeromotive FPR
Oil drainback modifications (very important for an LS race engine, no oil in catch can after a track event)
Custom catch can set-up
Custom engine/ trans mounts
Polly engine mounts on block
Im probably forgetting many things, but the main stuff was listed. The car works perfect for the what it was built for. The engine does nor have anything to exotic going on because it needs to be easy to service/ repair on the fly i.e at the track. The car made 393.6 wheel hp and 360 wheel tq on a dyno jet, dyno chart is below.
Pics: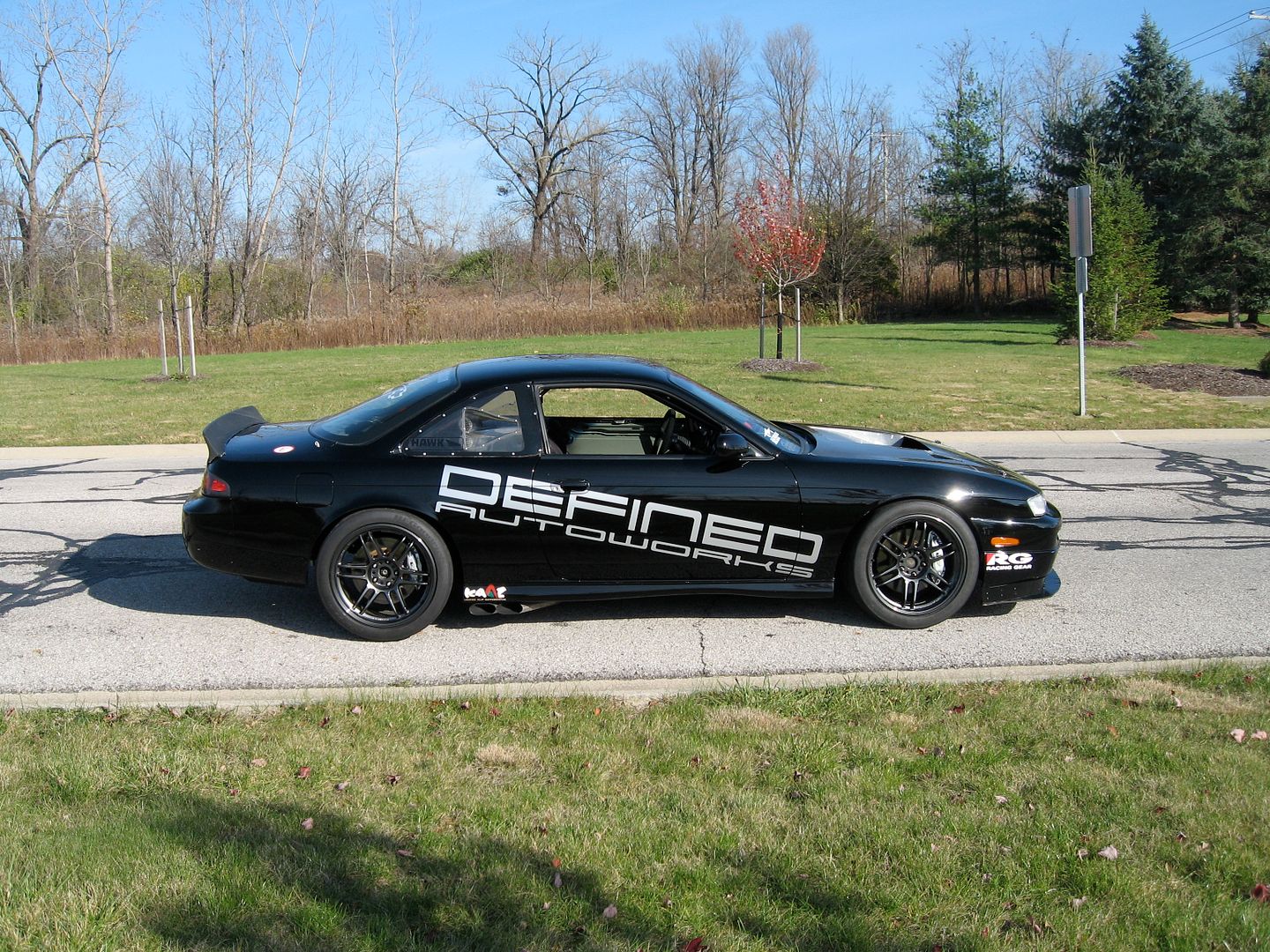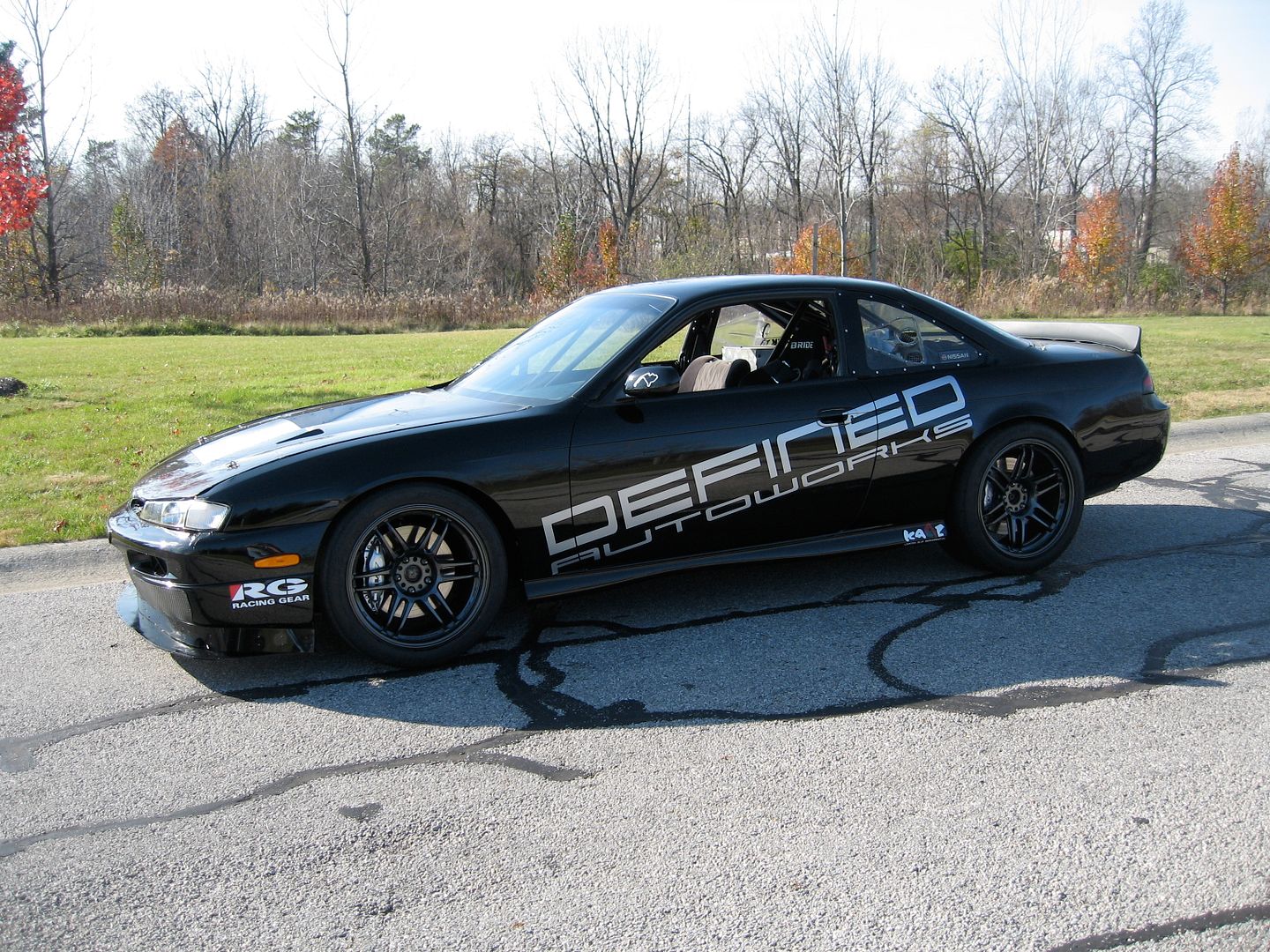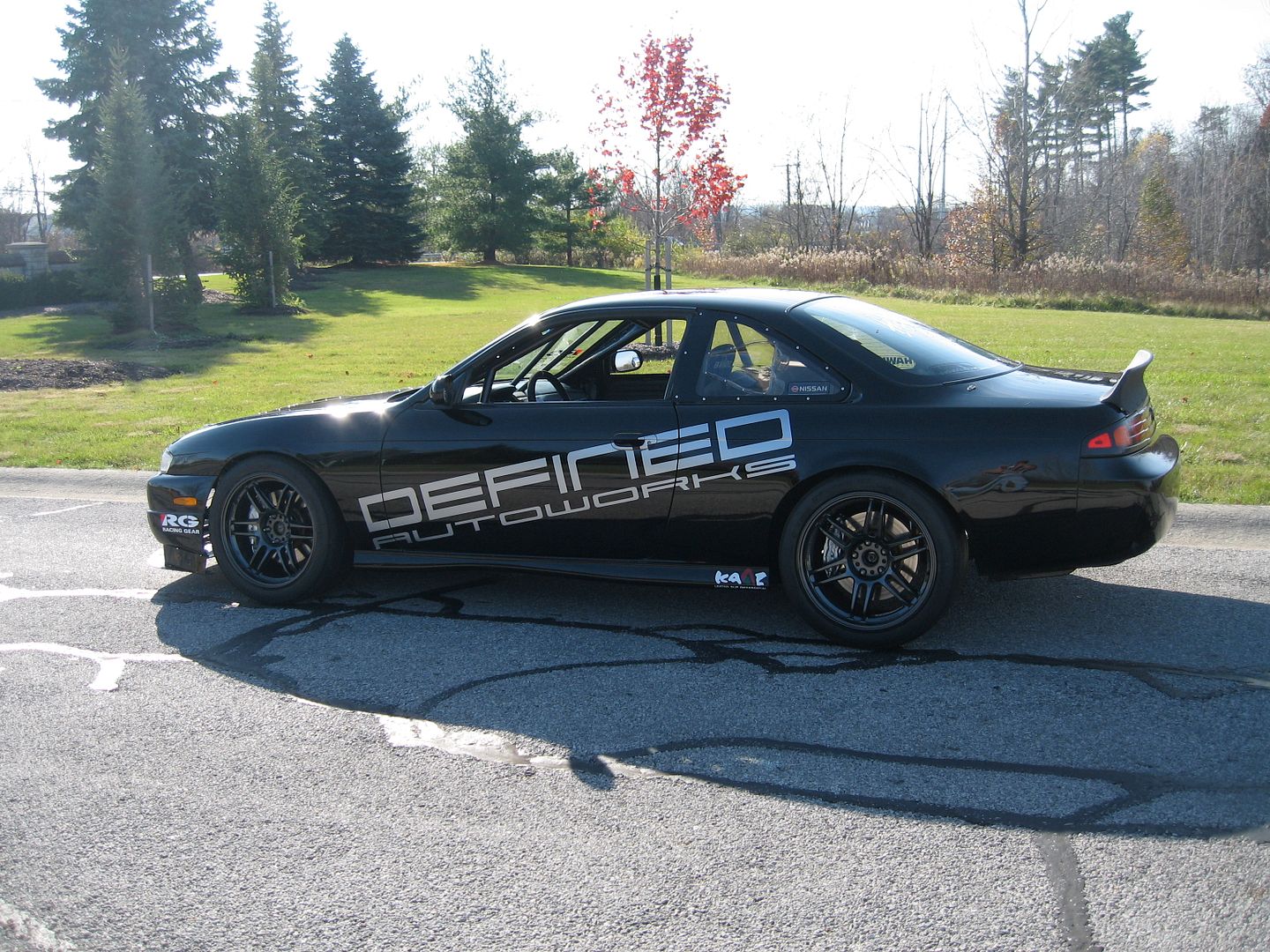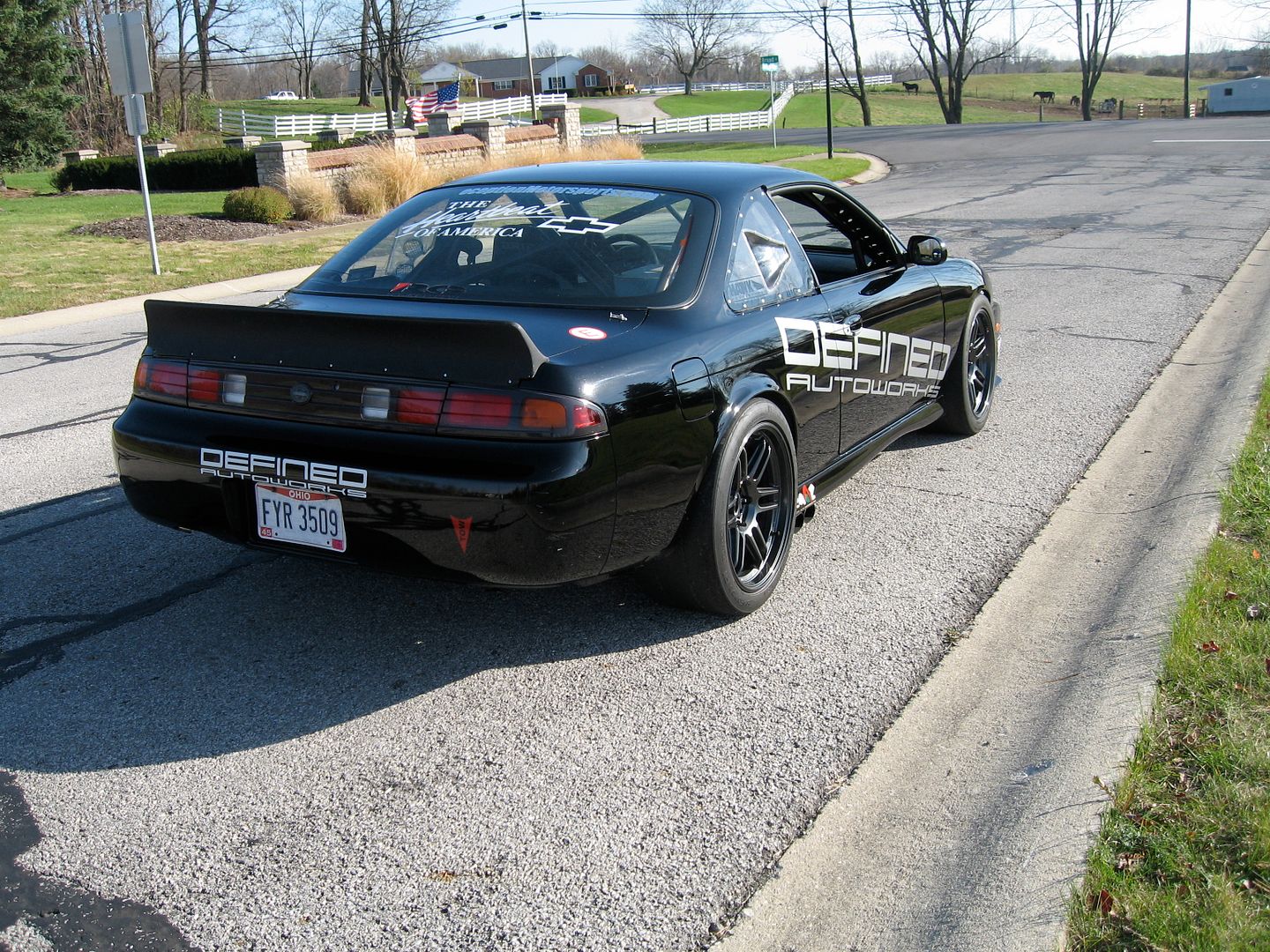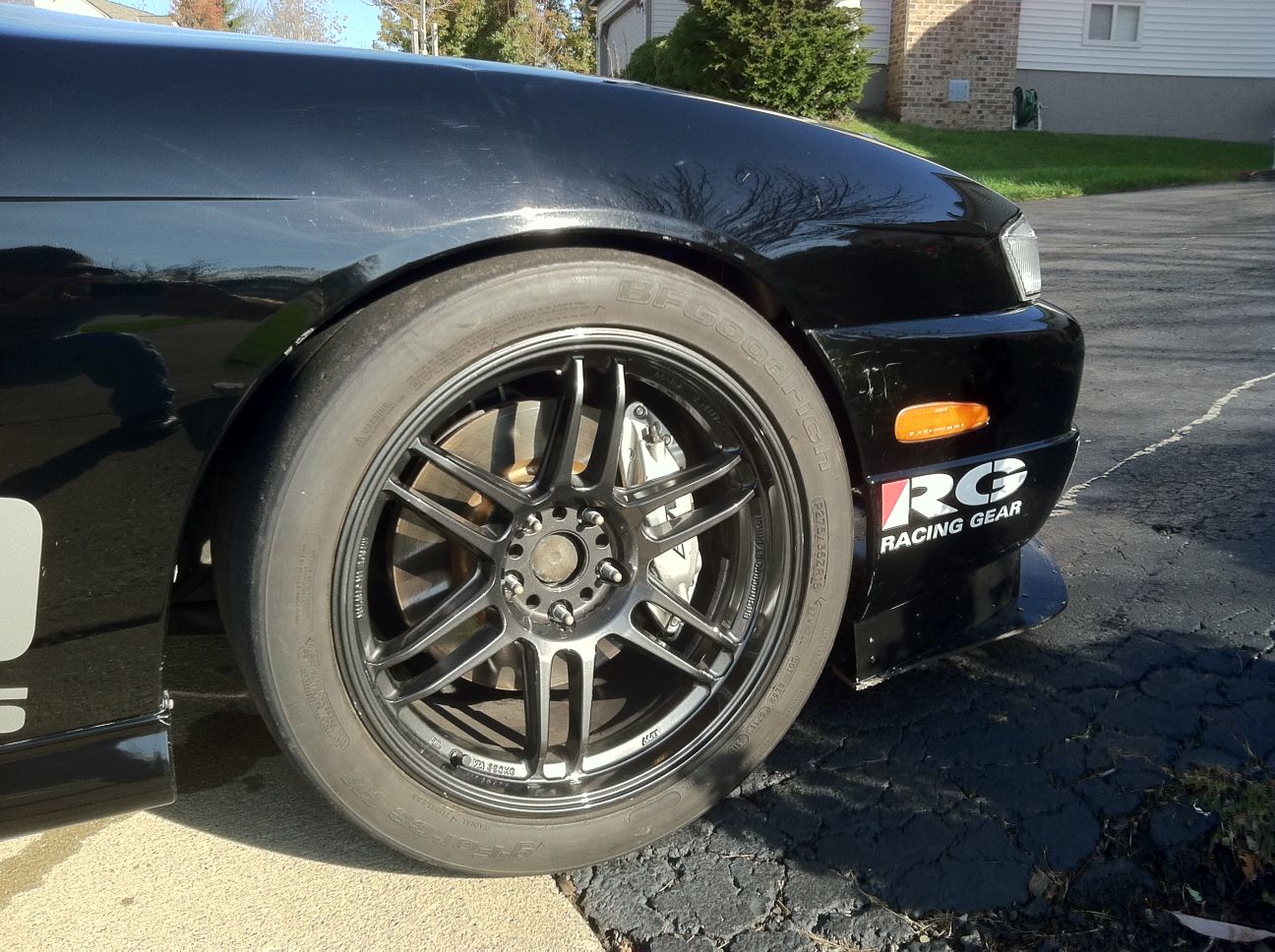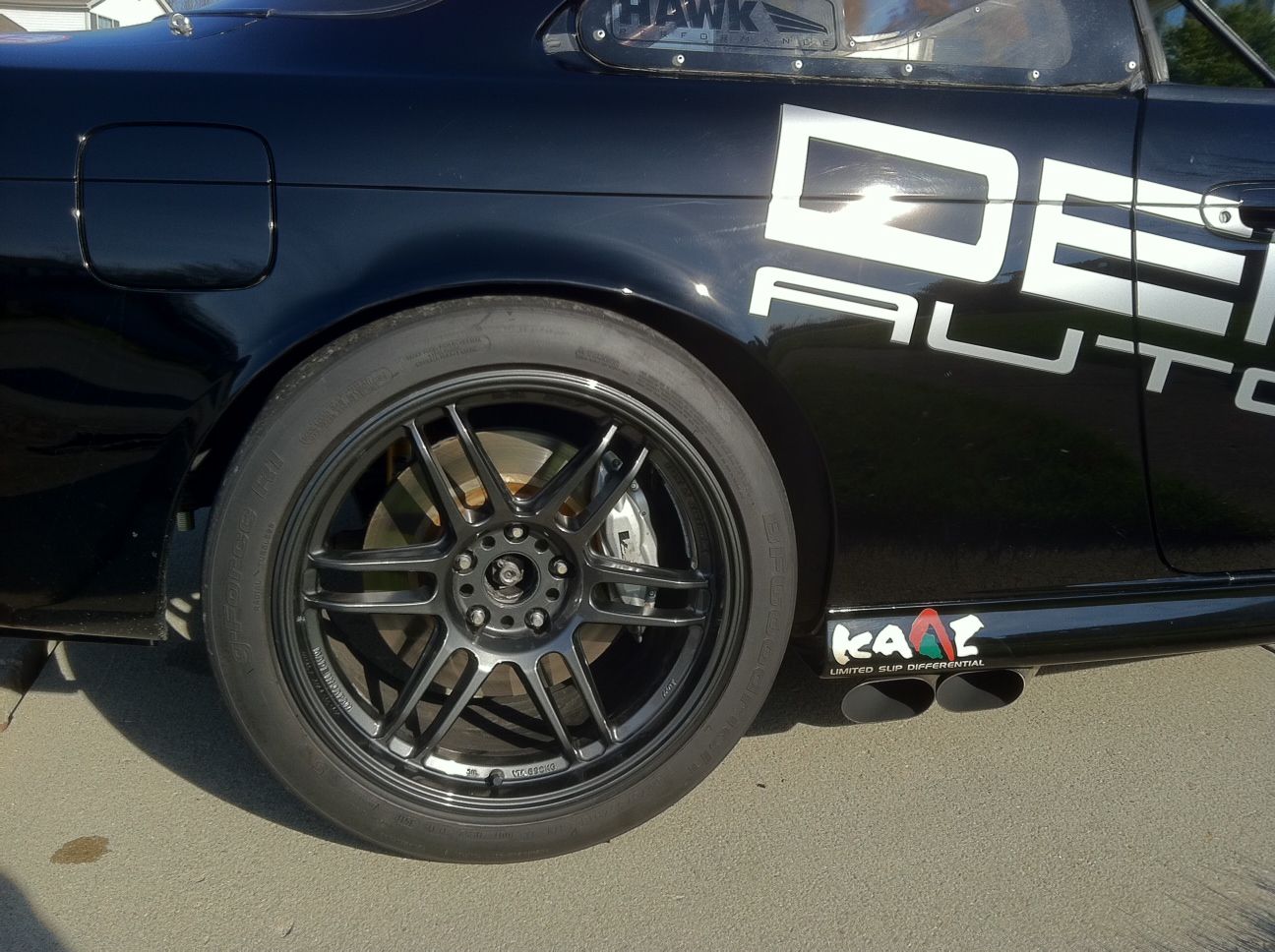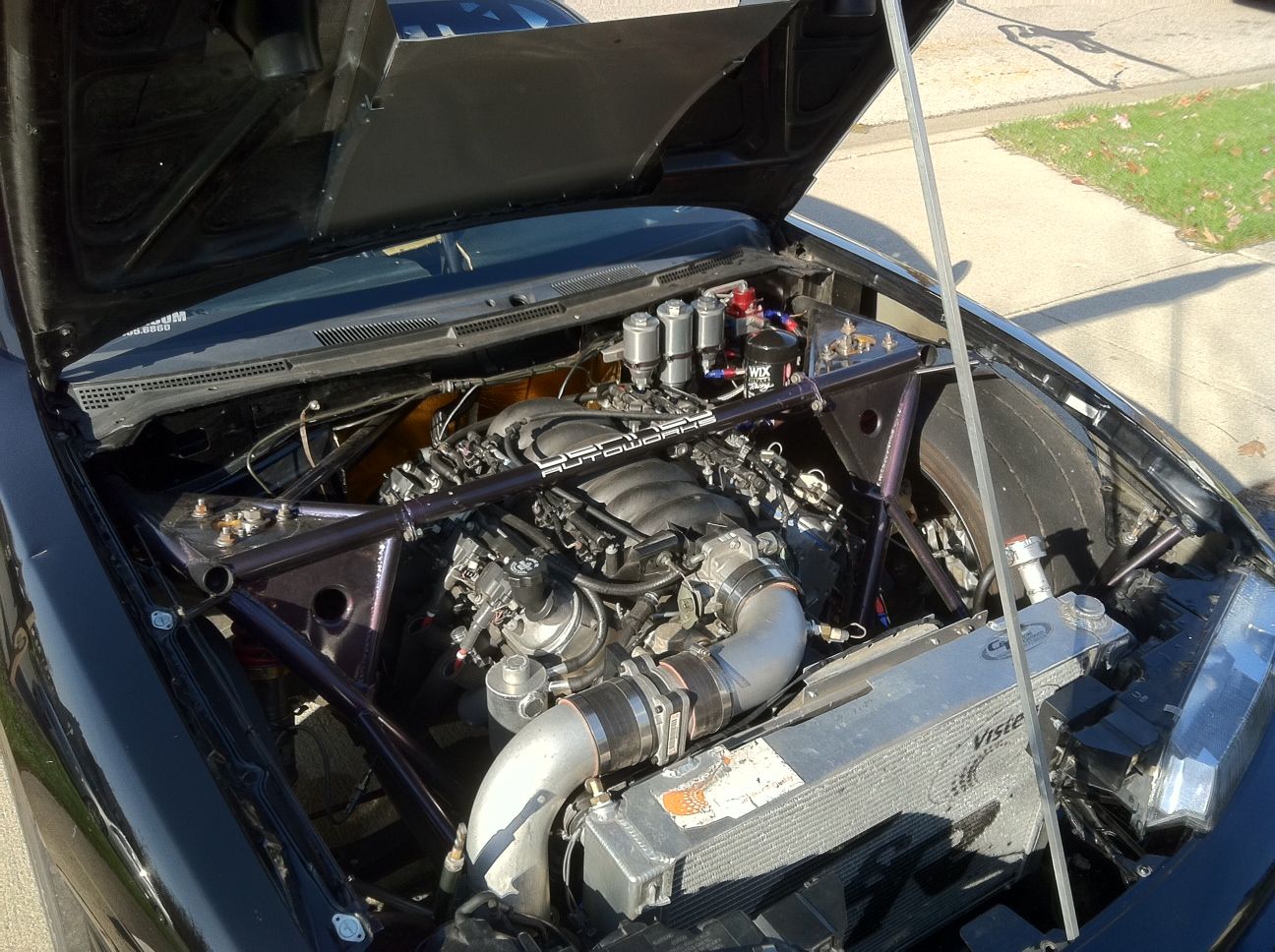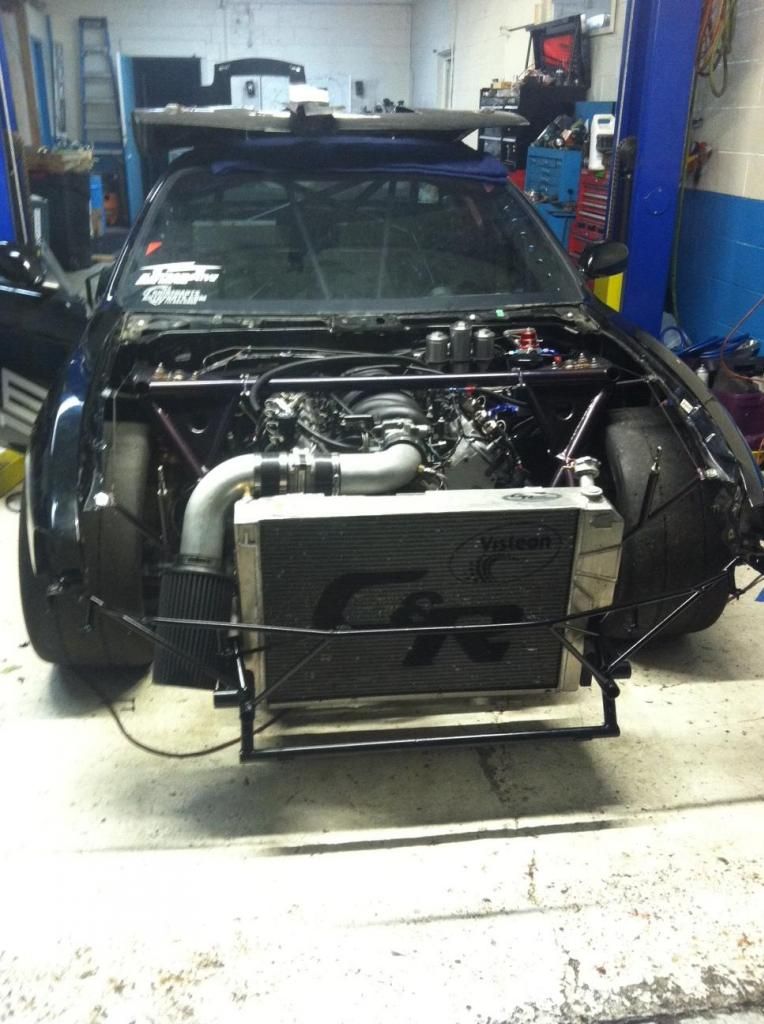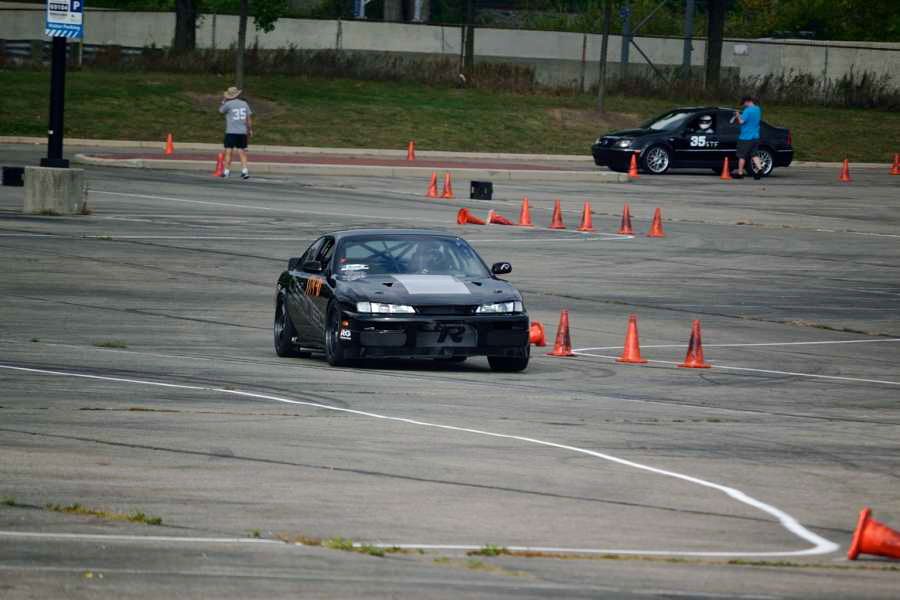 Videos:
Dyno video
Ls1 s14 240sx dyno - YouTube
Idle video
s14 Ls1 240sx ASA cam first start - YouTube
I have a track video some where, I might be able to find it.
This car is a beast, and is ready to go. Im putting a $25,000 price on it, but really want a trade for an FD. I want a car that was tuned with autocross in mind. I dont care about power as much, suspension tuning is more important to me. The reason Im selling/ trading is because I could use a street car more right now. With that being said I do NOT have to sell or trade this car. This is not just a 240sx built by some drift bro, this car is a tuned machine for one purpose. Many hours were sunk into this car I will never get back. I think I have a build thread on here as well from a while ago.
Once again I do NOT have to sell this at all, just seeing if anything interests me.